Commercial Investments & Property Management
Are you considering buying your first investment property, adding to your investment portfolio, or upgrading your current investments? If you're looking to invest in real estate, we can help you find the perfect property for your needs. We'll discuss your short-term, long-term or retirement investing goals, and tailor our recommendations based on your financial and personal objectives.
With short-term investing, buy a property today and allow tenants to pay for the property while its value appreciates. Then, sell it later – as little as five years or as long as fifteen years – for a profit or to pursue other purchases. If you're looking for more long-term returns, consider retirement investing. These investment properties are purchased to generate income that supplements your retirement income later.
Our commercial real estate experts will help you determine what kind of investment property (apartments, office space, retail stores, or warehouses) will best suit your needs. We can also discuss the financing options available to you that allow us to customize your purchase according to your abilities and needs.
Commercial management is a full-time job. It requires multiple resources to properly handle all aspects of keeping a complex full and retaining good existing tenants. At Kolb Properties, we understand that having proper management increases your profits and cash flow. That's why we guarantee professionalism and full-time service for any size property. Whether you have office buildings, retail store, warehouse or industrial complexes, our proper. Full-time access to us guarantees immediate response to any situation.
With Kolb Properties management services, we:
Handle leasing the property and any lease renewals.
Collect rents, make deposits, and approve and pay all invoices.
Provide personnel to handle HVAC, plumbing, and electrical problems in a timely manner.
Maintain landscaping and lawn care.
Ensure snow removal from driveways and sidewalks.
Send out a monthly statement to the owner with updates on all activities or issues during the previous month.
We take pride in our management team.
Each managed property has its own set of books and is balanced daily by Cindy, in-house office administrator and CPA. Monthly statements are sent to the owners each month on a timely basis.  
Our property manager, Jason, is experienced and has full knowledge of each property that we manage. He handles all calls and problems related to a property. He first reviews the problem, contacts a vendor to correct the problem, and keeps owners and tenants updated on the problems and results. He takes care of issues in a timely manner. 
Plus, we have excellent working relationships with several contractors that can provide their services when needed.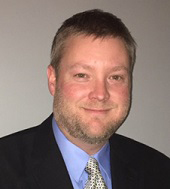 Jason Musick
Property Management
Sales and Leasing for Retail, Office, Warehouse, Industrial
Investment & Residential Sales
Jason Musick oversees all aspects of property management, renovations, and construction. His expertise in providing property care ensures quality service to all our clients.
HONESTY | INTEGRITY | PROFESSIONALISM | DEDICATION
Ready to Buy or lease?
Let Kolb Properties help you with your next commercial project.
Contact one of our real estate experts today.